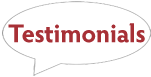 I Am Here to Serve…
As your Representative to the Vermont House, I take my responsibility to you very seriously. I invite and encourage every South Burlington resident I represent to talk to me, often, via email, telephone, or face-to-face. You will find a page on this website devoted to issues — please do let me know your thoughts!
What I believe…
Social responsibility and fiscal responsibility are not mutually exclusive.
What benefits our natural environment, benefits our business environment.
Affordable, quality health care is critical for all Vermonters.
The same is true regarding affordable, quality education, pre-K
through post-secondary.
Civil rights are a bedrock issue.
The youngest, the oldest, and the most vulnerable among us
merit particular support.
Government has a responsibility in
ensuring the common good.
How I think…
The glass is half full, not half empty.
Small steps are better than no steps at all.
Compromise is not a bad thing.
Compromising on principles is unacceptable.
How I Do Business…
Listen
Research
Seek Common Ground
Advocate